Open to see all of
Warmoth's finish options
Details
The Diamondback is an eye-catching offset-waist design with a huge range of options. It's gracefully beveled edges and sharpened points make it a menacing presence as it prowls the stage, and it's huge range of options allow you to customize it any way you want. Unlike other similar bodies, the Diamondback is deep enough for Floyd Rose and other tremolo systems.
Diamondback Body Features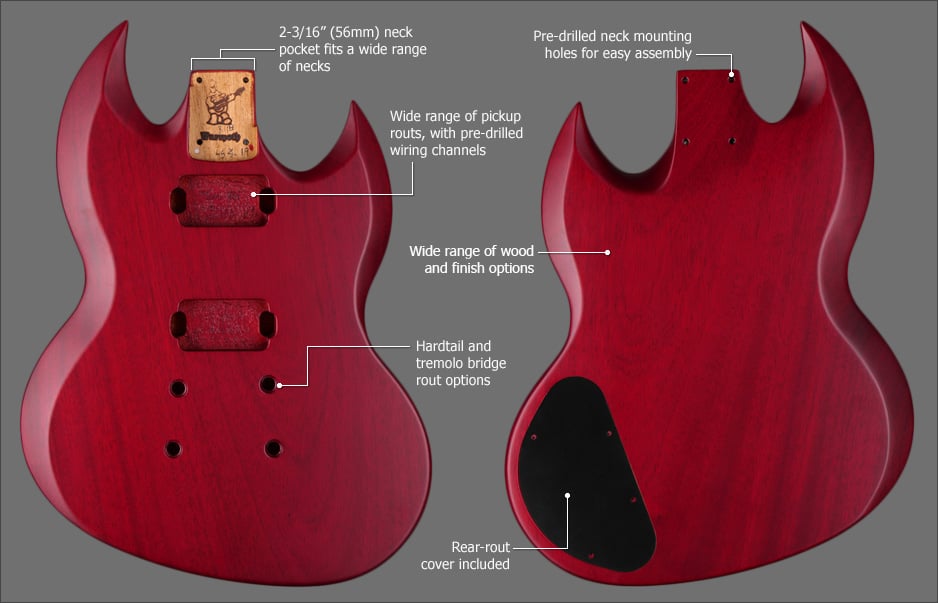 Control and switch cavity covers are included
Forearm Contour and Tummy Cut are standard
Huge range of hardtail and tremolo bridge routs
Neck mounting holes and wiring channels pre-drilled for easy assembly
Many pickup routs available
Many wood and finish options
2-3/16" (56mm) neck pocket fits any neck with vintage/original USA Strat® spec neck heel
Due to the Diamondback's beveled edges, Lam Tops are not available.
Additional Information
Diamondback Guitar Body
4lbs 09oz
SKU: MP-731
Included: