Open to see all of
Warmoth's finish options
Details
This unique double neck body uses 3-piece construction, and is 18" wide. The bass side can be routed for P, J, or P-J pickups. The guitar side can be configured as a 6 or 12-string, with either a tremolo or hardtail bridge rout. It is meant to be used with our Double Neck S/P-Style pickguard.
Double Neck S/P-Style Body Features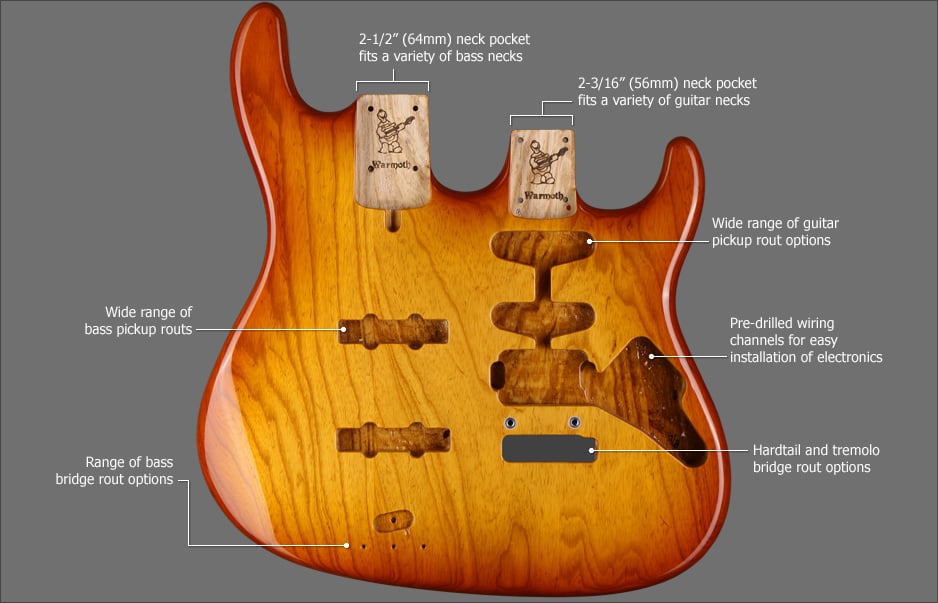 Wide range of pickup routs
Hardtail and Tremolo bridge rout options
Forearm Contour and Tummy Cut are standard
Neck mounting holes pre-drilled for easy assembly
Many wood and finish options
Pre-drilled wiring channels make installing electronics easy
This body fits the Warmoth Double Neck S/P-Style pickguard.
Additional Information
Double Neck S/P-Style Body
5lbs 15oz
SKU: M-1189
Included: