Open to see all of
Warmoth's finish options
Details
Fender's Jazzmaster® headstock, released in 1958, was larger than the original Strat's® size, but smaller than the CBS size that would come later. Warmoth's officially-licensed replacement version is patterned directly from a 1962 model, but also boasts many custom options never available on the originals. It is available in four different construction types, including Modern, Vintage, and Gibson® Scale. Time to crank up the spring reverb, and take a trip back to the early 60's with this unique neck.
Jazzmaster® Replacement Neck Features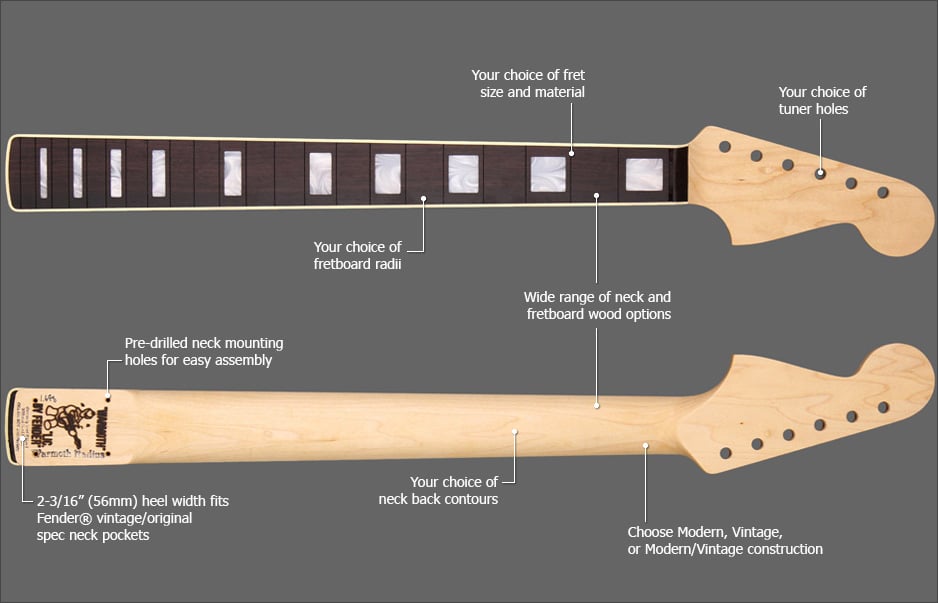 Several constructions to choose from
Your choice of back contours
Huge range of wood options
Neck mounting holes are pre-drilled for easy assembly
Your choice of fret size and material
Your choice of fretboard radii
2-3/16" (56mm) heel fits any neck pocket with vintage/original USA Strat® specs
Additional Information
Replacement neck for Jazzmaster®, officially trademark licensed by Fender®.
SKU: SN-30885
Included: