Neck Binding Options
Binding is a decorative material affixed to the edge of a fretboard to give it a classy look. Warmoth offers neck binding in six materials.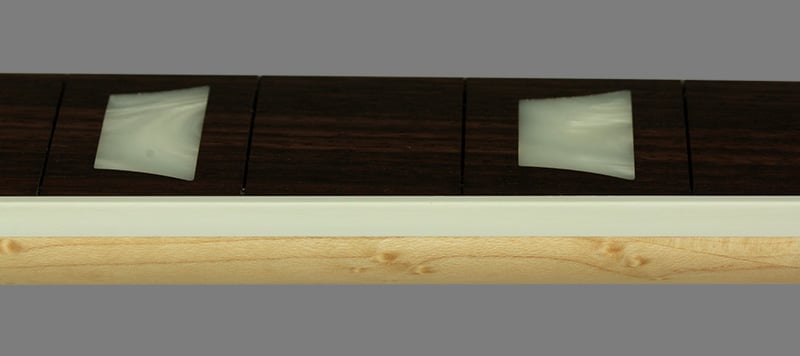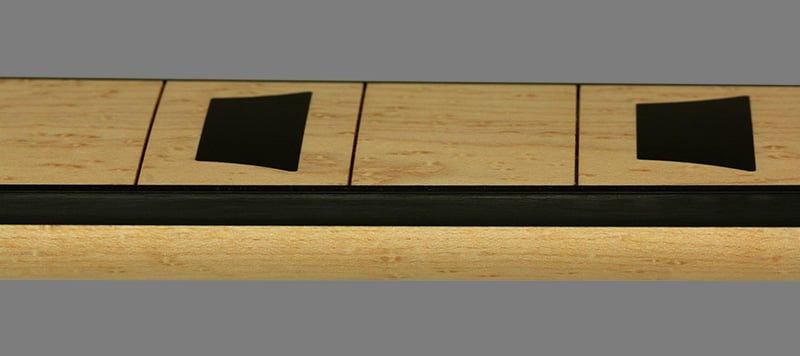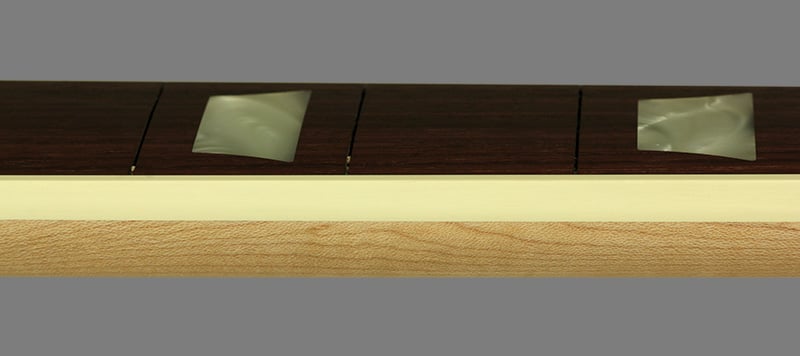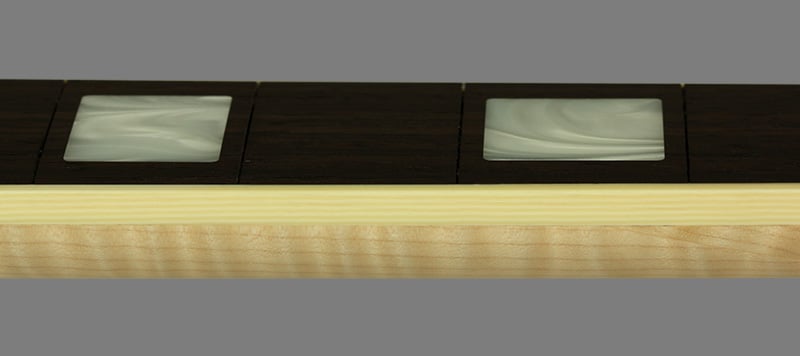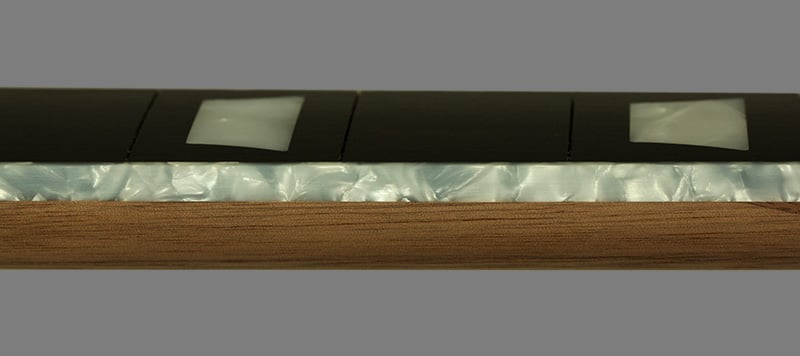 Binding is available on 21 and 22 Fret Modern Construction Necks only.
Binding is not compatible with scalloping.
---
Installation
At Warmoth we install the binding before the frets, and the fret ends extend over the binding all the way to the edge of the fretboard. This results in the widest, smoothest playing surface possible. It also makes fret maintenance easier and less expensive.

Our binding material measures about .090" thick by .25" tall (2mm x 6mm)